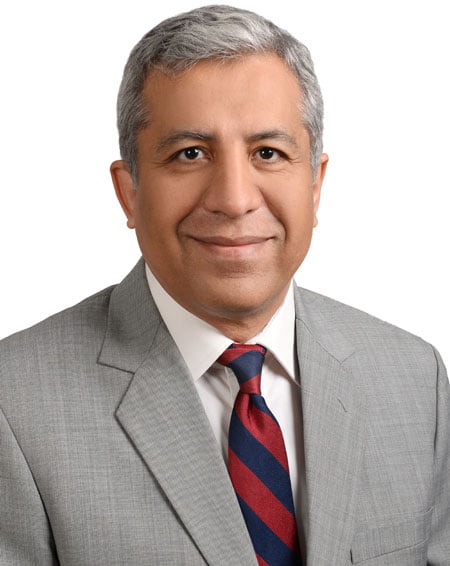 EXPERIENCE PROFILE
Mr. Aslam completed his Bachelor's and Master's Degrees from The University of Texas at Austin. In acknowledgement of exhibiting outstanding scholarship he was recognized at various forums including his induction into Tau Beta Pi, the oldest and most distinguished engineering honour society in the US. He undertook sponsored technical research which resulted in prestigious publications archived under copyright by the National Academy of Sciences (USA).
During the last 36 years of his professional career Mr. Aslam has demonstrated outstanding professional leadership and entrepreneurial capabilities. He was responsible for the creation and successful progression of a major multinational firm, Meinhardt (Pakistan) Pvt. Ltd. Mr. Aslam was a founding Director of the Company and remained exclusively incharge of the Company's operations from 1992 to 2010. During the time, the Company which made a modest beginning became a leading multi-disciplinary consulting firm in Pakistan with offices at Karachi, Lahore and Islamabad. The Company being a part of the Meinhardt International Group also undertook several international assignments in Singapore, Malaysia, Indonesia, the Philippines, China and the Middle East.
Mr. Aslam has since, played a leading role in organizing the Arête Group, which comprises ProMag Pvt Ltd – Development Advisory & Project Management, LOCii INC – Urban Planning & Architecture and Infraplan – Infrastructure Planning & Engineering. As the Group CEO, Mr. Aslam provides professional and entrepreneurial leadership to an outstanding group of professionals who are spearheading some of the most prestigious projects internationally and in Pakistan.
For almost 3 decades, Mr. Aslam has been solely responsible for creating, leading and managing multi-disciplinary teams of professionals. He, therefore, possesses a unique understanding of large-scale projects, involving multidisciplinary faculties. These include infrastructure, land development and building projects.
At the inception of his career, in Pakistan, Mr. Aslam had worked exclusively on prestigious infrastructure projects and later undertook a deputation for 2 years from a consulting firm as a Project Manager on the World Bank sponsored Karachi Mass Transit Project.
While maintaining a fulltime consulting career, Mr. Aslam has also expanded his post-graduate academic horizons in Corporate Finance and Economics. Furthermore, he has been actively involved in Post-graduate Teaching and Research in Engineering in the country. He has taught a number of Post-graduate courses at NED University of Engineering & Technology, Karachi and the Military College of Engineering at Risalpur (NUST).
He has also maintained an active professional interaction with financial/ development institutions and undertaken a number of advisory assignments related to Real Estate and Infrastructure Development including his engagement on the Securities & Exchange Commission of Pakistan (SECP) Task Force for creating a regulatory framework for REIT structures in Pakistan. He has actively contributed on development issues including his interview by the prestigious Forbes Middle East magazine.
Mr. Aslam represented for 2 years as an independent Director on a REIT Management Company. He has also been advising on a number of projects which are based on Public-Private Partnership (PPP) financing initiatives and are being created for Public Institutions in the country.
His core experience includes contract management of large scale projects and he remained on the Dispute Resolution Board of the, USD 800 million, New Islamabad International Airport (IIAP) for a period of 4 years. He was also nominated by CAAP on the Arbitration Tribunal of the Multan International Airport (MIAP). Mr. Aslam has served on the Board of Bahria Foundation and has also remained a Member of the Advisory Committee to the Planning Commission, GOP. The committee was mandated to advise on Construction and Urban Renewal.
Mr. Aslam has been acknowledged for his exemplary professional leadership based on his contributions in education, research, policy advisory and entrepreneurship with the objective of job creation. On 18th October 2022 the Honorable President of Pakistan conferred a Lifetime Achievement Award on him.